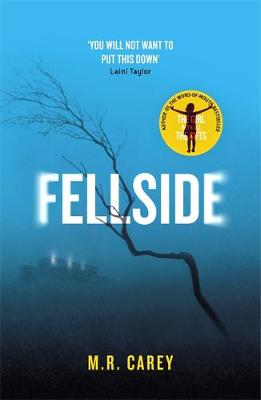 SUMMARY
Fellside is a maximum security prison on the edge of the Yorkshire moors. It's not the kind of place you'd want to end up.
But it's where Jess Moulson could be spending the rest of her life. It's a place where even the walls whisper. And one voice belongs to a little boy with a message for Jess. Will she listen?
REVIEW
I went into Fellside with incredibly high hopes. I absolutely adored The Girl With All The Gifts and I could not wait to get my hands on the new book. It started really promisingly; Jess Moulton is on trial for accidentally killing a young boy, Alex, whilst high and without realising. However, when the story moves toward her time in the prison it becomes increasingly more dull. I kept waiting and waiting for it to get more exciting or intense but, no.
The narration moves from Jess to the other inmates in the prison. There seemed to be more about their drug running and violence than Jess's story. Even the supernatural elements fell flat for me. I was so disappointed.
On the plus side it is a huge book (the proof I have is over 400 pages, which is big for my reading tastes) and it somehow held my attention quite well. There is a real lack of cliffhangers, or of any events at all, and the whole plot seems to be pushed forward on the promise of something happening. But keep reading I did. I still felt like giving it the benefit of the doubt until the very end. Perhaps I was curious as to what really did happen on the night of the fire, what it was that Jess couldn't remember.
All the same I couldn't have cared less what happened to any of the other characters in the prison system. Neither was I all too bothered about the 'apparition' of Alex, following/helping Jess push forward with her own investigations and repentance for his death.
All in all I felt this was a bit of a waste of time for me and every time I think that about a book it comes with a massive sense of guilt because I know how much dedication and time the author must have put in. I didn't gain much from it, I didn't want to go and shout about it from the rooftops like I did with The Girl With All The Gifts.