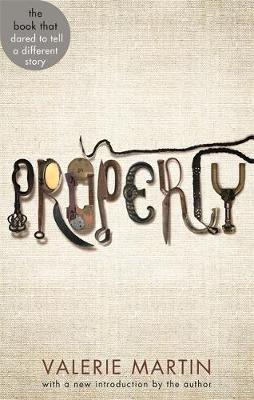 SUMMARY
Manon Gaudet is unhappily married to the owner of a Louisiana sugar plantation. She misses her family and longs for the vibrant lifestyle of her native New Orleans, but most of all, she longs to be free of the suffocating domestic situation. The tension revolves around Sarah, a slave girl who may have been given to Manon as a wedding present from her aunt, whose young son Walter is living proof of where Manon's husband's inclinations lie.
This private drama is being played out against a brooding atmosphere of slave unrest and bloody uprisings. And if the attacks reach Manon's house, no one can be sure which way Sarah will turn ...Beautifully written, Property is an intricately told tale of both individual stories and of a country in a time of change, where ownership is at once everything and nothing, and where belonging, by contrast, is all.
REVIEW
I've read quite a few narratives dealing with salvery and its effects over the years, so I was really interested to read Property, a novel from a 19th century creole perspective. The cover promises that it is a "book that dared to tell a different story" so I was really intrigued to see what this was going to add to the wealth of amazing literature already out there.
To be honest I felt that there was almost no depth to it. There was nothing I didn't already know, no shock or abuse or strong feeling of 'wrongness'. It was quiet. I felt that not much happened in terms of a storyline, and it didn't fill in those gaps with a moral sentiment.
But perhaps that's the point. If the novel is a depiction of the life of a plantation master's wife then it is only about her concerns, and the morality of slavery doesn't seem to be one of them. It is not supposed to be an expose, but more a story of blind ignorance. The society of the time put restrictions on everyone and bred misery in different ways for everyone involved. No one is immune, as Manon finds out. There are secrets and lies that surround everyone in Property, and its real concern is how the individual survives.