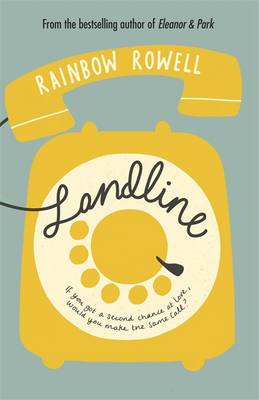 SUMMARY
Georgie McCool knows her marriage is in trouble. That it's been in trouble for a long time. She still loves her husband, Neal, and he still loves her - but that almost seems besides the point now. Two days before they're supposed to visit Neal's family in Omaha for Christmas, Georgie tells him that she can't go. She's a TV writer, and something's come up on her show; she has to stay in Los Angeles. She knows that Neal will be upset with her - he is always a little upset with her - but she doesn't expect to him to pack up the kids and go home without her. 
When her husband and the kids leave for the airport, Georgie wonders if she's finally done it. If she's ruined everything. That night, Georgie discovers a way to communicate with Neal in the past. It's not time travel, not exactly, but she feels like she's been given an opportunity to fix her marriage before it starts...Is that what she's supposed to do? Or would Georgie and Neal be better off if their marriage never happened?
REVIEW
Landline follows Georgie, an American sitcom writer with 2 kids and a husband, Neal. When Georgie lands the chance to write her dream series it means leaving Neal to take her children to his parents on his own. With their relationship already strained, the time without Neal makes Georgie start to look at their relationship and what he means to her.
One evening when Georgie stays with her mom she tries to call Neal from her old yellow landline - and when he answers it's not who she's expecting. Right guy, wrong time. She somehow manages to connect with him in a past state, just before he proposes to her. Georgie has to ask herself - should she try to put him off from proposing believing that she can't make him happy, or are they destined to be together no matter what?