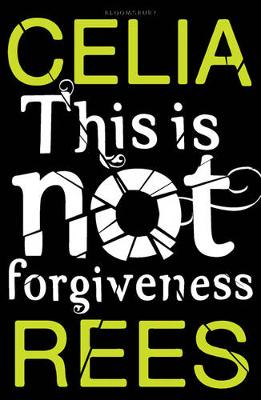 SUMMARY
Everyone says that Caro is bad ...but Jamie can't help himself. He thinks of her night and day and can't believe that she wants to be his girlfriend. Gorgeous, impulsive and unconventional, she is totally different to all the other girls he knows. His sister, Martha, hates her. Jamie doesn't know why, but there's no way he's going to take any notice of her warnings to stay away from Caro. But as Jamie falls deeper and deeper under her spell, he realises there is more to Caro - much more. There are the times when she disappears and doesn't get in touch, the small scars on her wrists, her talk about revolutions and taking action, not to mention the rumours he hears about the other men in her life. And then always in the background there is Rob, Jamie's older brother, back from Afghanistan and traumatised after having his leg smashed to bits there. Jamie wants to help him, but Rob seems to be living in a world of his own and is increasingly difficult to reach. With Caro, the summer should have been perfect ...but that isn't how things work out in real life, and Jamie is going to find out the hard way.
REVIEW
I love Celia Rees. She is one of the big reasons why I love literature so much. She reached me as a child and kept my attention, which was increasingly hard to do. I remember going to the bookshop desperate to find a new title of hers that I hadn't read. Having said that I was reluctant to read This is Not Forgiveness. I was worried that the magic of her writing, that I'd loved so much as a child, might not be there to the older, more cynical, me. Boy was I wrong. Her writing is a strong as ever. She writes with an intensity, with short sentences that pack a punch to your gut and leave you reeling.
This is Not Forgiveness follow 3 main characters; Jamie, Caro and Rob, each narrating in alternating chapters. Jamie is the central narrator: teen boy who meets and falls head over heels for Caro, a dangerous enigma of a girl who only ever seems to have eyes for older men. And finally Rob, Jamie's older brother, now discharged from the Army through injury who has more to do with Caro than he should.
Essentially the story is about damage. Damage that the course of a life brings to our minds and bodies, and how the emotional and psychological effects of that damage can change our abilities to handle the people we come in to contact with. Both Caro and Rob are emotionally damaged and in their ways they inflict that upon Jamie.