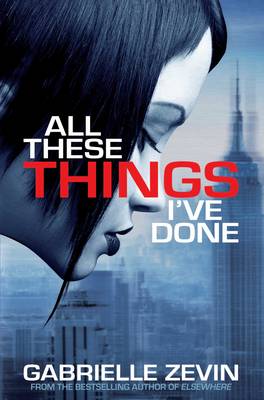 SUMMARY
Sixteen year-old Anya's parents have been murdered because her father was the head of a notorious underworld gang. Now she is determined to keep herself and her siblings away from that world. But her father's relatives aren't so keen to let them go. When Anya's violent ex-boyfriend is poisoned with contaminated chocolate - chocolate that is produced illegally by Anya's criminal family - she is arrested for attempted murder. Disconcertingly, it is the new D.A. in town who releases her from jail, but her freedom comes with conditions. The D.A. is the father of Win, a boy at school to whom Anya feels irresistibly drawn. Win's father won't risk having his political ambitions jeopardised by his son seeing a member of a crime family. She is to stay away with him. Anya knows she risks her freedom and the safety of her brother and sister by seeing Win again. Neither the D.A. nor the underworld will allow it. But the feeling between them is so strong that she may be unable to resist him...
REVIEW
All These Things I've Done is a fast-paced story about a family struggling with loss and the weight of reputation. Set about 80 years in the future the world is a vision of a dystopian future. Manhattan has become a grey, desolate wasteland where everything is rationed by vouchers, including water. It is more importantly about a loss of childhood; the three Balanchine children are forced to grow up quickly and understand everything that has happened to their family. It's a darkly humorous whirlwind through the life of a teenager who has to struggle with both the normal teen processes of falling in love, but also the adult burdens of being born into a dangerous criminal underworld.
Anya is the (now orphaned) daughter of a 'mafiya' crime boss who was murdered in his home. Her mother is also dead and she is now under the guardianship of her aged grandmother who is only being kept alive by machines until Anya is eighteen and able to take guardianship of her siblings: Natty, her younger sister, and Leo, her brother who has slight learning difficulties that means he is vulnerable and easily manipulated.